Whiplash is nominated by many as one of the best films of recent times.
The hypnotic performance of the protagonists caused dozens of anecdotes and curious things that happened during the filming of it. Here are some of them. Advertisements
1. The director never yelled "CUT" to make Miles extremely tired.
Director Damien Chazelle confessed that during the scenes where Miles was playing drums, he never yelled "Cut."
His intention was for Miles to play until he was exhausted and capture his most emaciated moments, where he struggled to continue.
Advertisements
2. JK Simmons actually slapped Miles Teller multiple times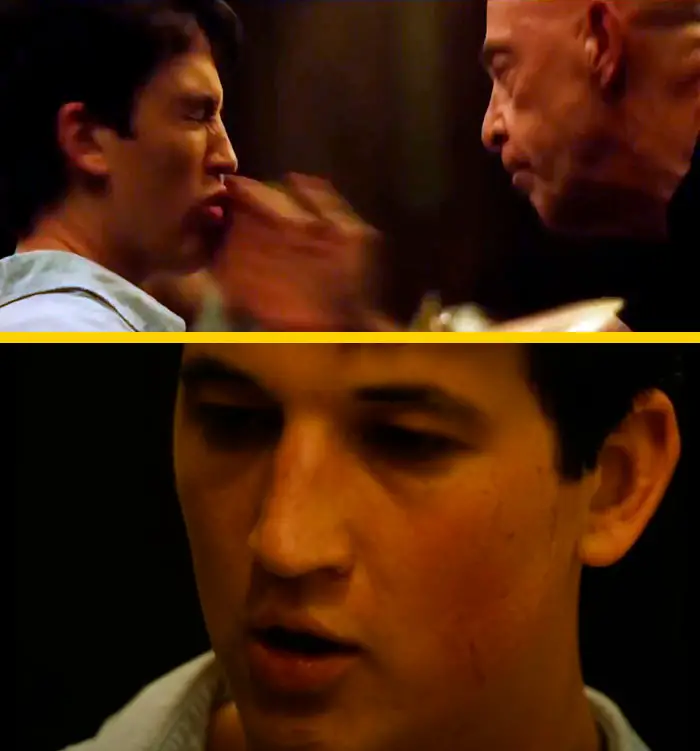 During the scene where Fletcher makes Andrew count to perfect his "Tempo", he was supposed to pretend to slap him.
However, both actors agreed that the slaps would be real, which reddened Miles Teller's face at the scene.
3. Miles Teller's hands bled during filming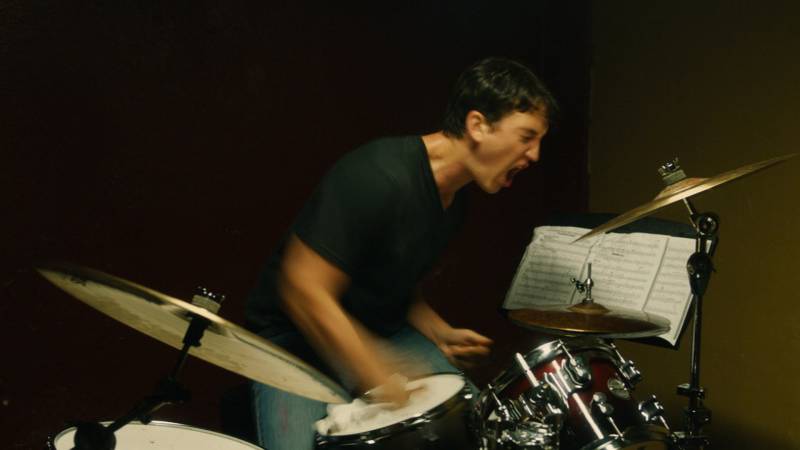 Despite Miles Teller playing drums occasionally since he was 15 years old, he ended up with blisters on his hands.
Miles's hands began to bleed, due to the long scenes where he had to vigorously play the drums.
Advertisements
4. The character of "Carl" is actually a professional drummer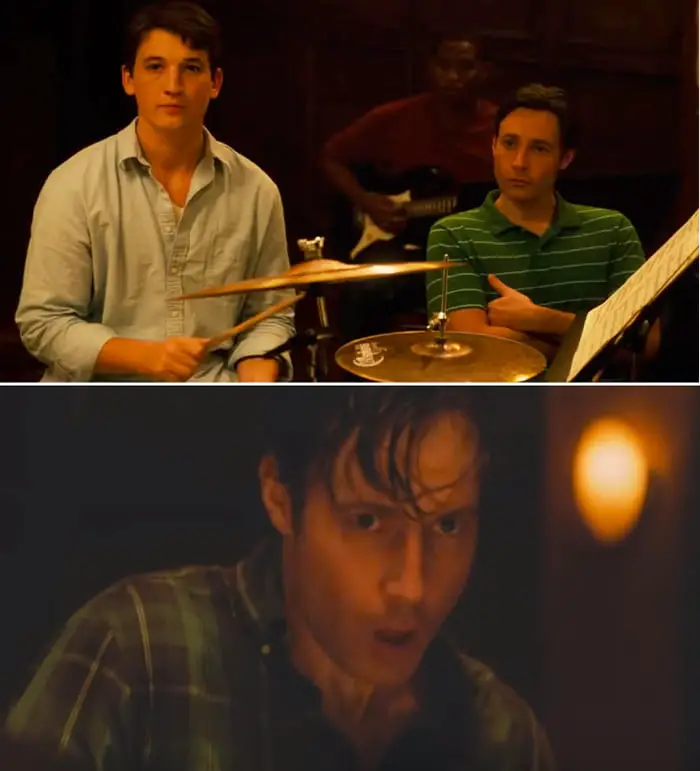 The character of "Carl" is played by Nate Lang, who is also a professional drummer who has released several albums.
Lang was responsible for teaching Teller how to look like a more experienced drummer.
5. The character of "Ryan" had no experience with drums.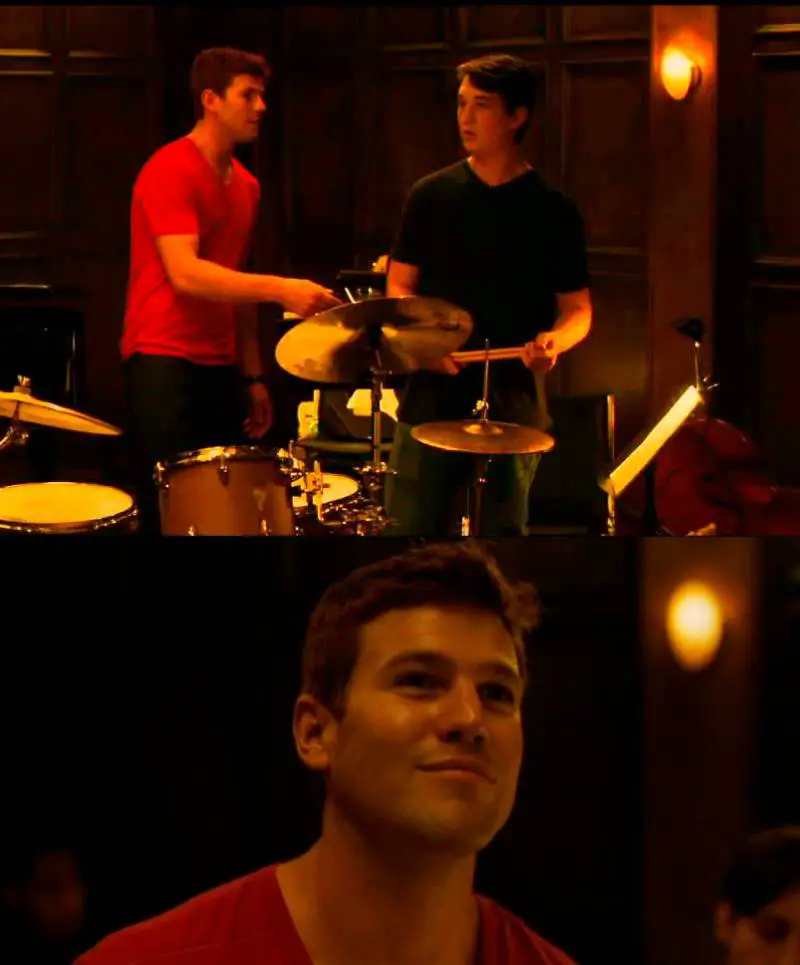 The "Ryan" character, played by Austin Stowell, had never actually played drums.
A month before starting to record he had to take a quick course, where he only learned 3 songs.
Fortunately, he was perfect for his character, as he was supposed to be a bad drummer.
Advertisements
6. Andrew was a fan of "Buddy Rich", a drummer who was abusive to his musicians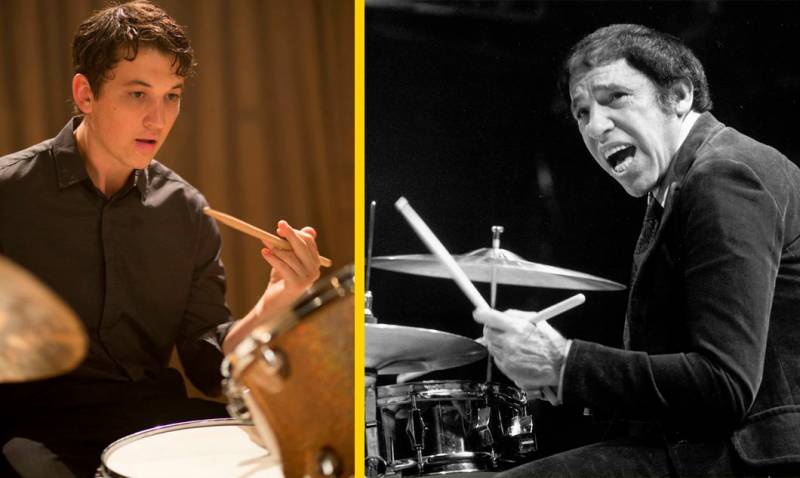 In the first minutes of the film, we can see that Andrew is a fan of the drummer "Buddy Rich."
Rich was a drummer infamous for his short temper and physically abusing his bandmates and students.
This is a clear reference to the character of Fletcher.
7. The director was in a car accident while filming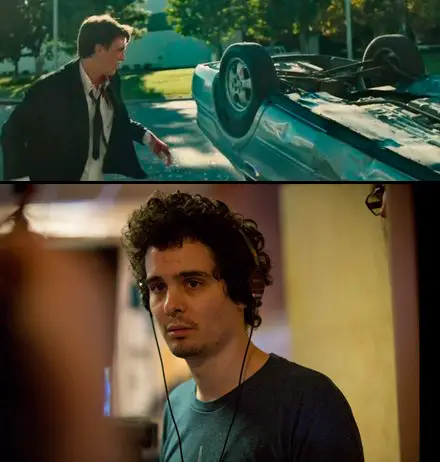 Whiplash was filmed and edited in 19 days, everyone was working like crazy to finish the film for the Sundance festival.
On one of those marathon days, director Damien Chazelle was in a car accident that sent him to the hospital with a concussion.
The next day I was filming again and the irony is that Miles Teller's character does the same in the movie.
Advertisements
8. Andrew has a sign that says, "If you don't have the ability, you end up playing in a rock band."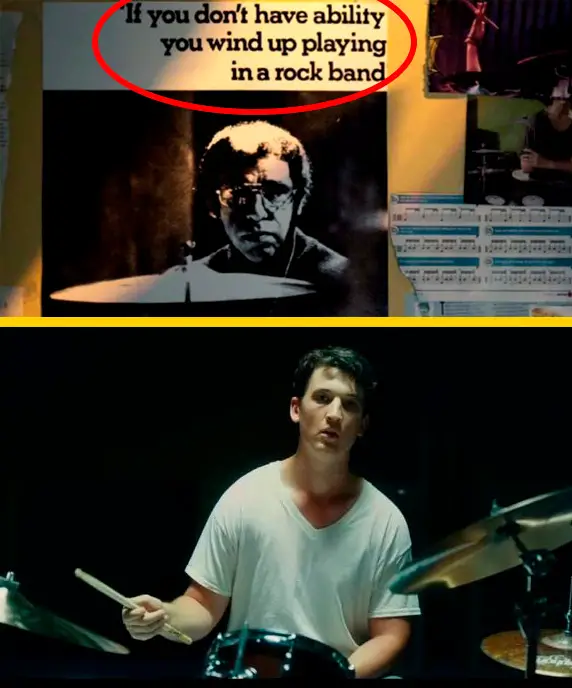 In one of the scenes where Andrew tirelessly practices with his drums, a famous phrase by the drummer "Buddy Rich" can be seen.
The phrase "If you don't have the ability, you end up playing in a rock band," shows the air of superiority that the musician had.
Many Thanks To The following Website For This Valuable Content.
8 things that happened during the filming of the movie "Whiplash"