Recent events in Afghanistan have focused attention on the role in their respective societies of Muslim women in the light of the denial of rights and freedoms that Afghan women will suffer with the coming to power of the Taliban. Not all Muslim societies are so rigid and one of the most flexible is the Jordanian even in the audiovisual field with the production of a series like 'AlRawabi School for Girls'.
His viewing has surprised me very favorably, going from initially being a kind of 'Elite' to the Jordanian, to being something completely different especially in the final stretch that has nothing to do with those initial teenage nonsense.
With this AlRawabi school, a trip of unexpected consequences is made that is not without interest to know first-hand. the pressures and social obligations to which young Muslim adolescents are subjected by their families and their companions. If we multiply them by ten, it is not difficult to imagine what happens in places like Saudi Arabia, Qatar or now in Afghanistan, as we can easily see on Netflix.
File: AlRawabi School for Girls 6 ep 40 min .  ago 2021-. Idioma: árabe/ español Cadena: Netflix (JOR/ E)
The plot : The incorporation of a new student Mariam, to the exclusive AlRawabi girls' school, convulses the internal dynamics of the school divided into two main groups, the group of popular girls who have established a kind of terror regime with continuous episodes of 'bullying' to the rest of the students who do not belong to their trusted group.
This group is led by the bad bicha Layan (Noor Taher, center) and her two main henchmen Rania (Joanna Arida, left) and Ruggaya (Sasiabela, right) willing to do anything to maintain control, especially through social networks they use to humiliate and vex everyone, including teachers,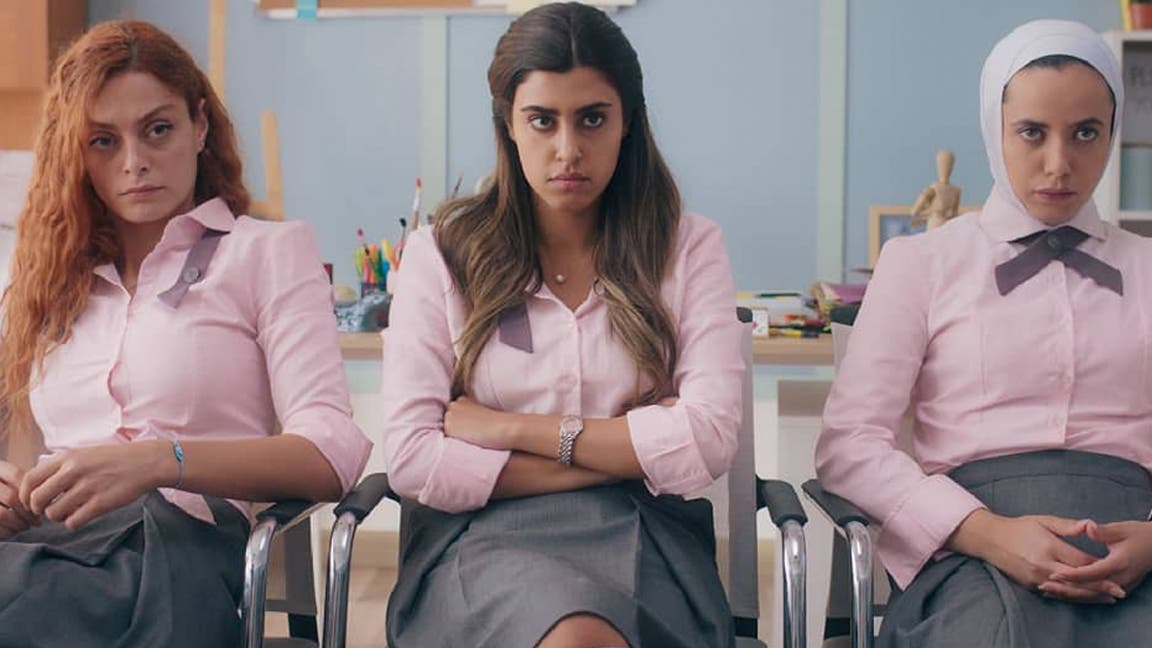 The newcomer Mariam (Andriah Tayeh, left) is not going to settle for that status quo and decides to face the abusers fully, with the help of two other discarded, Noaf (Rakeen Sa'ad, right) and Dina (Yara Mustafa , center), in what seems to be the start of an all-out war between the two factions, with an initial advantage for the abusers.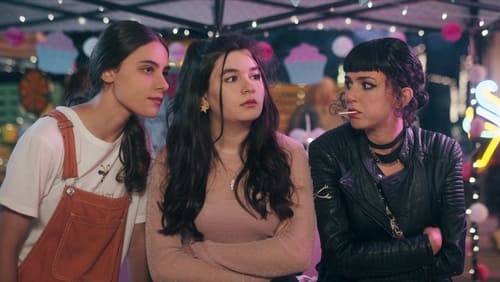 The surprise comes when after establishing that fairly clear premise of good girls against bad girls, becoming increasingly fat, the rules of the game change and there are betrayals and changes of sides, in addition to the male elements of their families coming into play. , hyperprotective of their daughters, sisters or cousins ​​and who begin to take part in the stories.
This complication degenerates and degenerates with the passage of the chapters, with everyone losing control on many occasions with the alibi of the Muslim faith, but in other cases due to pure evil or even mental imbalance, until reaching a completely unexpected outcome and surprising but coherent for that type of society, all developed in the bright Jordanian capital Amman, as shown in the promotion of the series.

'AlRawabi School for Girls' has been created by a young and very promising Jordanian scriptwriter and director Tima Shomali, whom some call the Arab Tina Fey, who wanted to show that world of women's institutes but from the perspective of Muslim women, who is torn between imitating Western behaviors and maintaining their own essences.
I am not going to go into the usual disquisitions in this type of series, such as seeing almost thirty-somethings play teenagers, because it is a common practice in almost everyone, although in this case there are some quite flagrant cases.
I have to admit that after watching the first two episodes I had serious doubts about the umpteenth series of high school adolescents and in this case much more chaste and pacata than the rest due to the Muslim environment in which it takes place, but after the turn towards darkness and much tougher school problems, the truth is that it only makes you go up to the grand finale you have.
In this case, I recommend some patience, because being only six episodes the investment of time is reduced and the final section will teach us many things about the role of Muslim women, even in a place like Jordan, where they enjoy one of the best status, so nothing better than ending with the trailer of a curious, remote and exotic series that can be seen on Netflix.
We await your opinions and comments, here or on our twitter account (@lmejino). Until next time
Lorenzo Mejino
Many Thanks To The following Website For This Valuable Content.
AlRawabi School for Girls (Jordan). Elite female Muslim education