Despite having been photographed with Irina Shayk and that his relationship with Kim Kardashian has been technically over for a year now, Kanye West, who recently changed his name to Ye, assures that the mother of his children North, Saint, Chicago and Psalm is still his wife. This is what he said in an interview on the podcast Drink Champs, where he has opened up about the relationship that seemed to have already ended. "She is still my wife, there are no papers," said the artist, referring – supposedly – to the legal divorce process that is still in the settlement phase, according to various US media with information from the court.
– Are Kim Kardashian and Pete Davidson Together? The encounters that could explain their relationship
VIEW GALLERY


"My children want their parents to be together. I want us to be together.", Kanye assured during the interview, surprising everyone present. Last February, Kim Kardashian filed for divorce after almost seven years of marriage and four children together, whom they wanted to raise together. "They are friends, that's all. She continues with the divorce," a source close to the family told People magazine last month, after they were seen together on more than one occasion, during the promotion of the album that has released this year the singer, for example. "She loves having Kanye's support," the post added.
– From losing his father on 9/11 to his love success: this is Pete Davidson, whom he is related to Kim Kardashian
Kanye's comments come after they've been posted images of Kim with Pete Davidson, first at an amusement park with Kourtney Kardashian and Travis Barker, and more recently at a well-known club in New York, where they went with their respective groups of friends and possibly saw each other inside, as has been published AND! News. Although the nature of the relationship between the businesswoman and the comedian is unknown, some have been quick to point out that this could be the beginning of a romance for both, since the actor's relationship with Phoebe Dyvenor also ended a few months ago.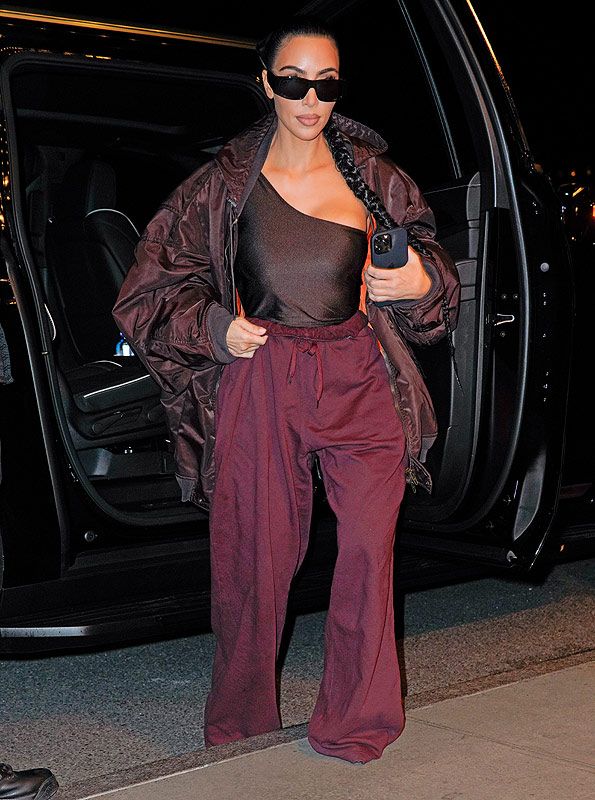 VIEW GALLERY


– Kim Kardashian wins battle against Kanye West for family home
Kim and Kanye began their relationship in 2012, although they had known each other for years. Two years later, and after the birth of their first daughter, North, they were married in a spectacular and ostentatious wedding in Florence. However, 2020 was a complicated year for their relationship, in the midst of the pandemic and with the singer's presidential career putting itself between them, rumors that there had been a rift between them began to fill the media. "They weren't having a good time when Kim filed for divorce, now she's happy that things have improved. It's so much better for the kids.", the source close to the couple explained to People.
To know the most relevant of hola.com and not miss articles like this one, subscribe to our newsletter here.
We want to say thanks to the writer of this short article for this amazing material

Kanye West changes his mind and says he still wants to be with Kim Kardashian