'Bridgerton' will not have the participation of Regé-Jean Page from the second season and for the first time the producer Shonda Rhimes has made a comment about it, clarifying what happens in the Netflix series.
The Queen Midas of North American television, Shonda Rhimes, is labeled like this by the industry, since what she has created for more than a decade have been great television successes such as Grey's Anatomy, Private Practice o How to Get Away with Murder; She has really only had a couple of setbacks in her career as a creator and producer. Last year his Shondaland integrated a period story based on author Julia Quinn's books with Bridgerton, Rhimes' first project with Netflix after partnering in a millionaire contract to produce content.
One of the revelations of the first season of the series was the Duke of Hastings, Simon Basset, played by Regé-Jean Page, who a few weeks ago it was confirmed that he will not return for the second season, sparking all kinds of comments. His character's journey really ends in the first installment, as the second, like the novels, centers on Anthony Bridgerton (Jonathan Bailey). Page's departure has attracted a lot of attention and for the first time Shonda Rhimes has made a comment about it to Vanity Fair: "We made a deal that focused on doing just one season. That was the agreement: 'come and do a season as Duque'. Anything else that was additional and not really the plan when we started was not considered as an option when we finished. ", confirming speculation about the limited, but clear contract that the actor had.
Rhimes comments that normally fans come to her with letters or through social networks when one of her characters dies, but this narrative measure is irreversible. With the Duke the character is still alive, so this has caused anger and confusion in the audience. Netflix has been rumored to have offered Regé-Jean Page a hefty sum of money to make her come back, but has turned it down.
'Bridgerton': Who are the new characters in the second season of the Netflix series?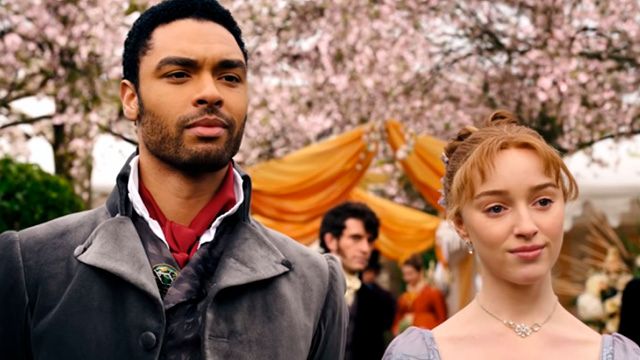 Bridgerton It has four seasons approved due to the phenomenon that it has become, so the chances of the actor returning at least to do some special participation are not really impossible: "There are a lot of interesting talks that have been going on with him, mainly because I think people are having a hard time letting go," confessed the station 19 producer.
Everyone wonders about Daphne Bridgerton (Phoebe Dynevor) Simon's wife in the series and her as she returns throughout the second season, but the story will manage so that the Duke does not have to leave. Given the refusal that apparently has been given to the actor at the moment Rhimes seems to have no problem, but he also insists that as in other series in his house there will have to be a moment when we overcome that his character will no longer appear: "Regé -Jean did an incredible job and now ours is to find the best actors in each of the next seasons. We already gave him his 'happily ever after', I don't know what he would do in a second season and, in fact, each book is a different story and we have the next couple on the way ". Clearer than water, maybe you can't.
We would love to thank the writer of this post for this awesome web content

'Bridgerton': Shonda Rhimes breaks the silence on the departure of Regé-Jean Page from the Netflix series