Over these almost 14 years of Fashionism I've lived through many eras of this internet. The boom of blogs, the emergence of each social network, community of readers, podcasts, just to name a few tools that have the same purpose: produce content!
From blogger to digital influencer, I've always been sure, the blog as my main house, my inspiration and engine that always made me produce content. The blog format is the reason I've been online for so long and, with some ups and downs, first and last names, it reigns strong and sovereign around here.
And after the last few years full of change in the world (pandemic) and in my life in particular (Maria Eduarda <3), I finally managed to turn my eyes to him the way he deserves, I gave him new clothes, a more modern, practical, responsive format, but the same essence that has been with us for over a decade and thousands of posts (9,019 posts to be more specific)!
The idea of ​​the new logo was to be more minimalist, mature and modern. And the new www also moved in that direction and an officially website format, that is, more agile, compact and easy to carry! I know that many are used to the dynamic blog, but this new format was necessary to make the blog lighter, better indexed and better accessed.
If you read the blog through the links I post on social media, nothing will change (it's actually going to get a lot faster!), after all, the post remains open and direct, now if you enter via Home, you can choose the post at the time or browse through the old ones in a faster and more summarized way.
I know this is an eventually controversial format for heavy users of blogs, maaaas, 82% of Fashionismo readers open their blog via cell phone, with that, they will not feel this change very much and, on the contrary, will be able to load posts faster, more intuitively and also with options for topics segmented through our main categories: fashion, style, beauty, decor, behavior and, the newest, maternity (I have a lot of posts saved to talk about!).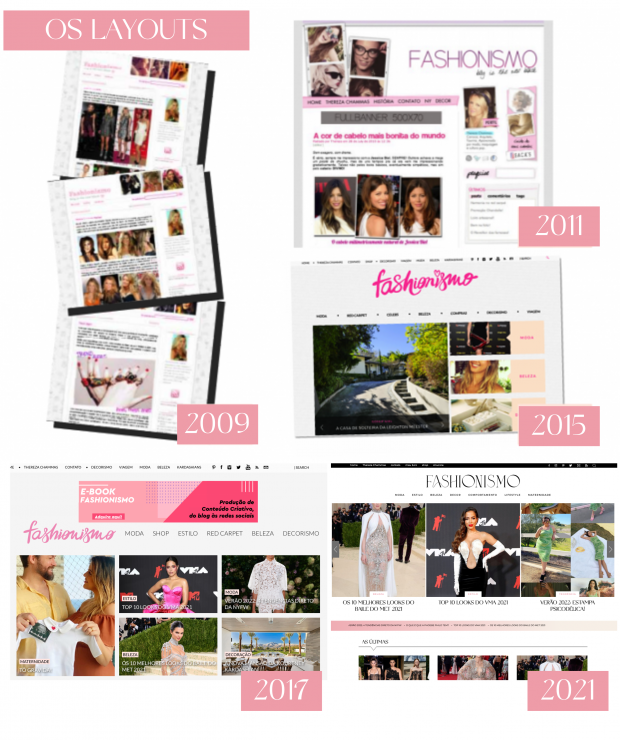 In addition, we will have a highlight section for shopping and our curatorship of the coolest things on the internet! And also full focus on Web Stories, a new tool that has been the apple of my eye and the result of the incredible work I've done with Google and soon I'll tell you more details!
In addition, both on mobile and desktop we will continue with our blogroll, now at the bottom, along with the main tags and also the files tab. It's a revamped, streamlined and faster Fashionismo, but one thing is certain: the essence of the same content, our language, themes, subjects and characters as always!.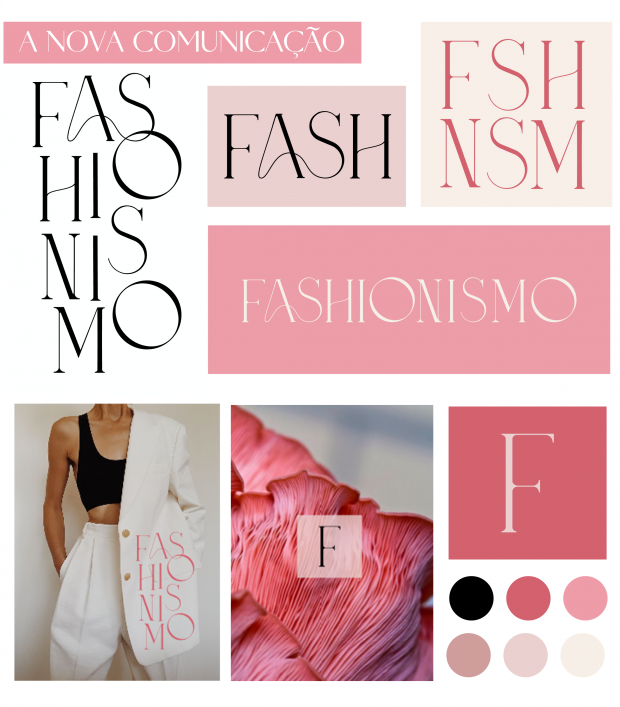 This change left me RENEWED, EXCITED AND EXCITED about what lies ahead! In addition to the blog, we will also have changes on Instagram, in the Facebook Community (if you haven't entered click here to enter!) and his return… PODCAST! Every Friday, in season format, the Round of the Week at Fashionism to listen! This week we will also have a series of posts here on the blog about pregnancy-maternity.
And this is just the beginning of many new features that we are implementing for Fashionismo to be 360°, on all social networks, multiple formats and a single content, which has been around for over 13 years, but trying to be as fresh and up-to-date as possible. Hope you like it!
My thanks to 4 women who helped me in this new era of Fashionism and supported me in recent months: Carol and Aline from Brands Cave, responsible for the new visual identity; Thais Kazama, a designer who conceived the entire mishmash of layout ideas; and Mari Assmann who put into practice the entire new site (official Fashionismo programmer for 1 decade)!
We would love to give thanks to the author of this post for this awesome material

O novo Fashionismo! – Fashionismo