Containment has been there. Publishing houses, well aware that gourmets also need a good breath of fresh air, have been focusing since the start of the school year on gourmet trips and wine tourism. From France to the most distant countries, here is our selection of the latest publications that will transport you.
Around the world within reach
One of Jean-François Mallet's books has already passed through your hands one day. It is at the origin of the Simplissime publishing phenomenon, which has become the title of a collection of very (very) numerous works by Hachette. With four authors from the house, the globe-trotter photographer has embarked on a new adventure: travel the world … while staying in France. It is of course the plate that serves as a vehicle for this former chef, who compiles in 200 pages a selection of good addresses, advice on cooking stoves and little information on the great cuisines of the world.
Tempted by a detour to the land of the Soviets? Go to Troyes at Dom Sovietov, a miniature restaurant where the chef Lyudmila d'Avella recreates the flavors of his native country between ravioli, borscht and blinis. Rather attracted to a night out in Seoul? Stop by Gang Nam, in Lyon, where the Park family introduces customers to the pleasures of mandus (ravioli) and jjigaes (spicy stews). Some low tables are even placed on tatami mats for a more authentic meal. The book is very lively, well illustrated, and a perfect companion for daydreaming, at a time when it is so complicated to play at leaps and bounds.
See the world on your plate, by Jean-François Mallet, Céline Faucon, Manon Liduena, Natasha Penot and Marion Zipfel (Hachette, 200 p., € 19.90).
Charcuterie terroirs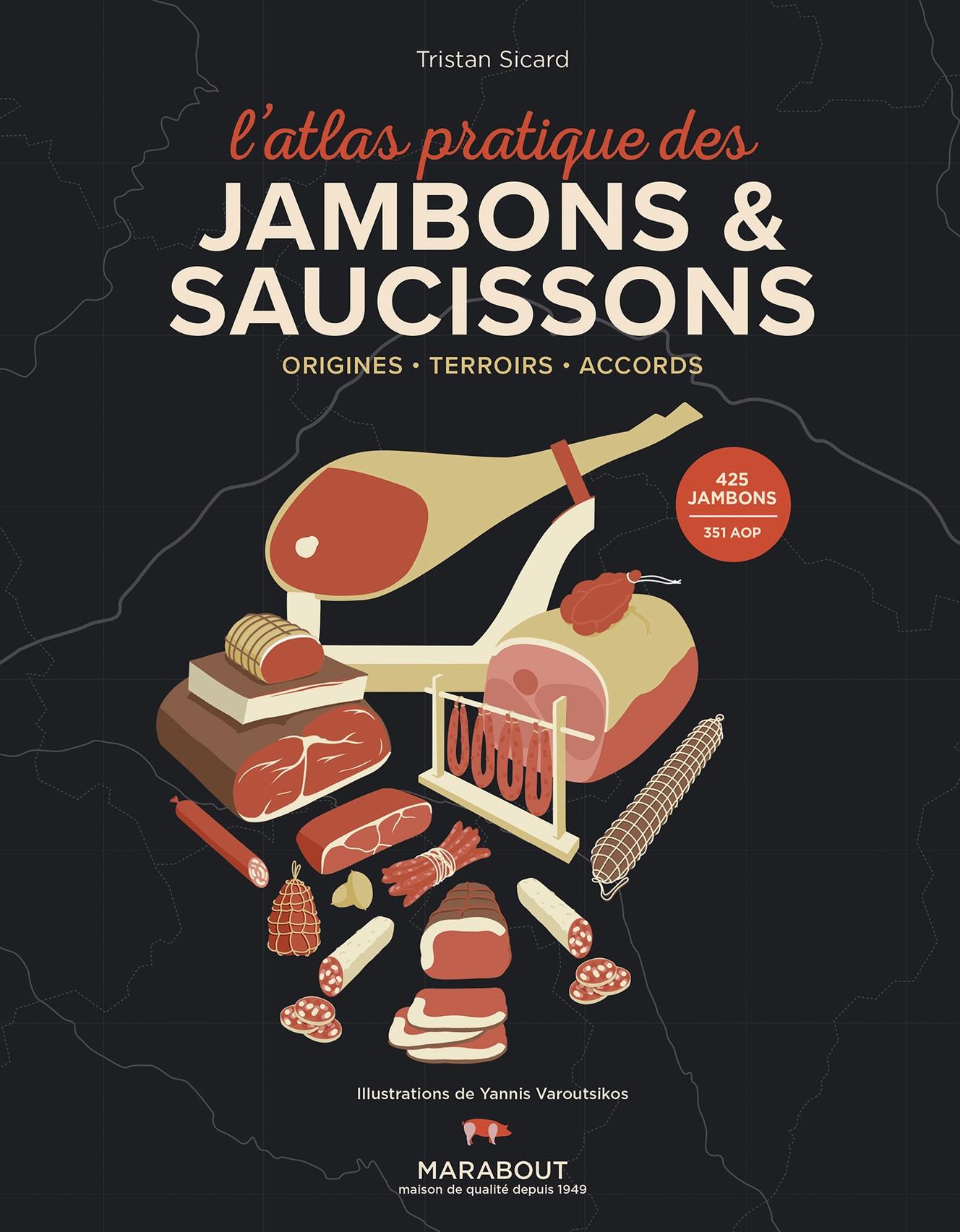 Everything you always wanted to know about hams and sausages without daring to ask (because your mouth was full) is contained in this book. Tristan Sicard, journalist and co-creator of a cheese bar in Lille, is already at the origin of the highly documented Practical atlas of cheeses. The author unrolls here an encyclopedic knowledge on pork and other plump specialties. One hundred and eighty-three hams, sausages, cured meats, 37 PDO and 111 IGP (for protected geographical indication) are dissected.
In addition to a chronology (Cato the Elder already details the preparation of ham in IIIe century BC AD), a detailed description of the making, tasting (which bread, which wine, which beer to combine?) And recipes, the book offers a tasty world tour. Bayonne or Jinhua ham; presunto de Barroso Portuguese; exceptional salted prosciutto di cinta senese in Siena after a massage of the fresh ham… Ham side, the thematic division makes reading very pleasant (focus on smoking, Franco-Spanish derby, specialties made near the Adriatic, etc.). On the sausage side, listing the specialties in alphabetical order is more off-putting, but still makes your mouth water. The book, focused on European specialties, is essential for charcuterie lovers. And the geographical maps it presents can give road trip ideas to the most motivated meat lovers.
You have 46.48% of this article to read. The rest is for subscribers only.
We want to say thanks to the author of this article for this amazing web content

Four books that combine gastronomy and geography