To analyseRibbons, paper bags and boxes branded Gucci, Chanel or Louis Vuitton are exchanged at good prices on second-hand sites. A way to treat yourself to a little of the aura of the brands put forward by influencers on social networks.
"For sale green box signed Rolex. In perfect condition. 200 euros. " The ad is on eBay. In the presentation photo, the box is opened, revealing the base on which a watch should have rested – here, hopelessly empty. What is it about ? Of a packaging, nothing more, put on sale by a private individual. Add a few euros and you will get a booklet, cardboard box and shopping bag – all branded by Rolex of course – or all the leftovers from the purchase of a luxury item, without the luxury item.
On second-hand sites, selling packaging has become common practice. It all started a few years ago when some smart kids had the funny idea of ​​selling Chanel branded hangers. Bingo! These have found takers. Since then, their price has soared: the set of three now reaches 161 euros on the luxury e-commerce site Farfetch Pre-owned (a category that offers second-hand parts and, therefore, from packaging to endorsement…).
80 euros for a paper bag
Today, there is a whole range of branded packaging that can be purchased on the web. On the Grailed menswear internet platform, for example, Rick Owens tote bags are selling like hot cakes. Elsewhere, on Vinted, Etsy or Leboncoin, shoe boxes, shopping bags, dust bags (bags to protect against dust) and perfume bottles (empty) branded Gucci, Louis Vuitton or Balenciaga can be exchanged like any other object.
On Vestiaire Collective, these containers are classified in the Design & Decoration category. As for the famous orange cardboard boxes of Hermès, they are squarely put up for auction. The Cornette de Saint Cyr house regularly offers them for sale – the last lot (six models) sold for 91 euros.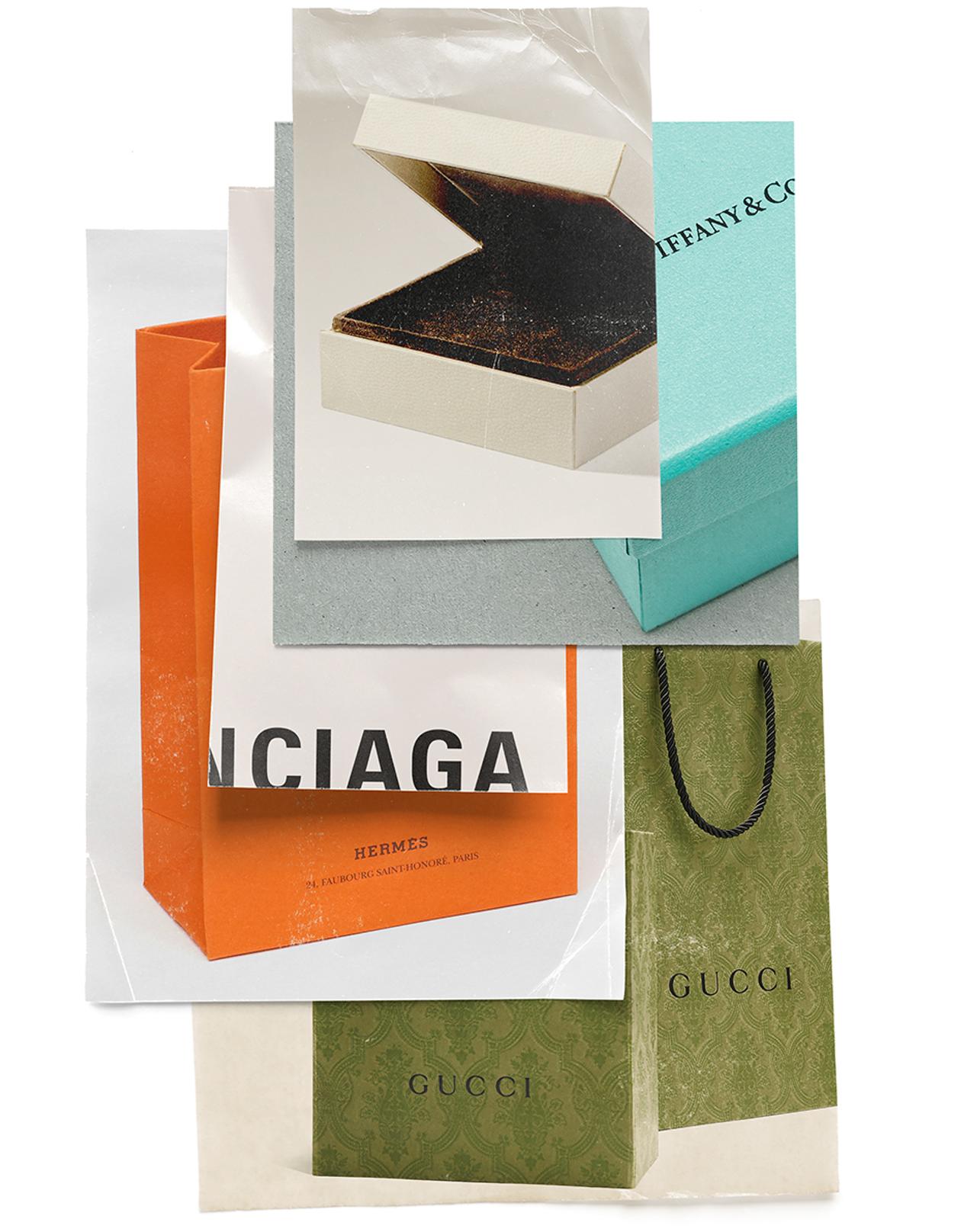 "When you think that such packaging is for sale and that there are people out there to buy it, you can't help but think that the world has gone mad. But, past the first surprise, it is more interesting to question this practice than to ignore it ", argues Elodie Nowinski, fashion sociologist and dean of the creative industries faculty at City of Glasgow College.
"The affixing of the logo gives the object a symbolic and social value, without changing its nature – it remains banal cardboard. »Elodie Nowinski, sociologist
In April 2021, a study by the British site Money identified the most popular luxury goods packaging on eBay, by estimating their average resale price. Empty boxes from watchmaking companies top the ranking: count 190 euros on average for a Rolex case, 175 euros for a TAG Heuer equivalent. As for shopping bags, again the prices are puzzling. It will cost 80 euros on average to acquire a Louis Vuitton or Gucci paper bag, 65 euros for a Louboutin model. Count 60 euros for a bottle of Dior perfume (without its juice, of course) and 48 euros for a Saint Laurent shoebox.
You have 64.11% of this article left to read. The rest is for subscribers only.
We would love to say thanks to the author of this short article for this outstanding material

"Getting a part of the dream": the great excitement for the packaging of luxury brands