Are you ready to return to the Matrix? Well get ready, because new details of the expected delivery were released. We tell you all about The Matrix 4.
CinemaCon, an event that is taking place in Las Vegas, is leaving us with our mouths open. Well, several large studios have released the first look at highly anticipated movies.
One of them was Spider-Man: No Way Home, which released a trailer. And now, it is the turn of The Matrix 4, of which they showed some scenes and revealed the official title.
And we already have some official images!
The first images of #TheMatrixResurrections where we can see Keanu Reeves as Neo. In addition, the first official trailer will be released this Thursday. pic.twitter.com/QIplaljjLo

– Filmsteria! (@Filmsteria) September 7, 2021
Look: Another service for the collection: when it arrives, how much it costs and what will be in Star +
What we know about the Matrix 4
Unlike Spidey, so far the trailer for The Matrix 4 has not been released online. However, there are already several descriptions of the lucky ones who were able to see it live.
In them, the character of Neil Patrick Harris is mentioned talking to Neo (Keanu Reeves), who appears to be in a therapy session.
Later, he is seen in a cafe where he meets Trinity (Carrie Anne Moss) and she asks him if they had met before.
In another scene, you can see who appears to be a young version of Morpheus who offers a red pill to Neo.
And as some images and videos had already confirmed, Keanu Reeves has a more "John Wick" look in The Matrix 4.
Release date
With the launch of this trailer, it was announced at CinemaCon that the new installment of the franchise will be officially named The Matrix: Resurrections.
The film is directed by Lana Wachowski, who also acted as a co-writer. It is expected to be launched on December 22 of this year.
Also read: From The witch a Nosferatu: Anya Taylor-Joy reunites with Robert Eggers for this remake
The cast of The Matrix: Resurrections
There are a lot of questions around the story of The Matrix 4. Above all, because they will have to explain how Neo (Keanu Reeves) and Trinity (Carrie-Anne Moss) returned from the dead.
Furthermore, it is a fact that Laurence Fishburne, who gave life to Morpheus, is not part of the cast of this film. However, the released trailer makes it clear that we will see a young version of his character.
It is also known that a character who will not be back is agent smithBecause due to scheduling problems, Hugo Weaving could not participate.
Although it is not yet clear what role they play, this is the confirmed cast for The Matrix 4:
Yahya Abdul-Mateen II, who did you see in the series Watchmen and in the movie Aquaman, will play a leading role and many believe that he will be the new Morpheus.
Although he is best known for doing comedy and for How I Met Your Mother, we will see Neil Patrick Harris.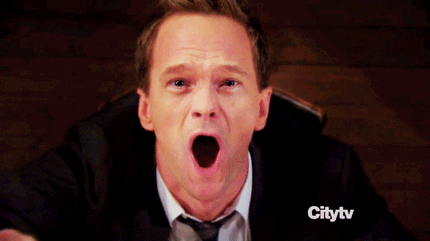 In the trailer shown, it is implied that his character is keeping Neo under control, who appears to be trapped in the Matrix again.
Other actresses who will participate in The Matrix 4 are Jessica Henwick, who appeared in the series Iron Fist, and Priyanka Chopra Jonas, which is famous in Bollywood and for the movie Isn't it Romantic.
Mexican talent is also part of this movie. Well, the actress of Sense8 e Ungovernable, Eréndira ibarra, will also have a stake.
Joining her in The Matrix 4 are Jonathan Groff (Mindhunter), Christina Ricci (Sleepy Hollow), Toby Onwumere (Sense8), Max Riemelt (Sense8), Brian J. Smith (Sense8), Andrew Caldwell (Zombie), Ellen Hollman (Love and Monsters) y Telma Hopkins (Family Matters).
Many Thanks To The following Website For This Valuable Content.
Official name and cast of the film