Things to focus on during this year's most important football week?
Spain, Spain, Spain.
Right:
Georgia.
There is so much to remember that it is easy to forget.
Sweden's national team is just about to pack their bags for a trip that will take them to the World Cup, and I do not know more than that there is a lot to take. Leg protection, Play Station, sausage, Play Station, hair band, Play Station, vaccine pass, pass, Play Station.
Anything else?
Sure yes: humility.
When we sent them off from the usual icy press room at Friends Arena, a day after that Zlatan Ibrahimovic come back to the national team (again), it was like being thrown back to the last time he came back and sat here. Sweden had met Georgia then too, expectations had echoed in the walls before kick-off, but then everything ended with three points, 1-0, and absolutely nothing more.
I think it might be good to remember that too.
Sweden has changed generations a bit more since then, they have connected grip on a qualifying group and given their entire offensive armada six months to learn things, but that March match showed that just nothing is easy.
Do the job first
Georgia came to Solna, played 4-5-1, had to roll for free in their back line and flash counter, while Sweden (with Zlatan! Think!) Stood waiting for things to resolve themselves. They played chance football, stationary football, Alexander Isak and Zlatan Ibrahimovic were good on paper but did not work together at all.
Zero games, three points.
It has been easy to see this week as a training camp on the way to a twilight agreement with powerful Spain at La Cartuja, easy to start talking about "one point is enough", but the whole premise is that Sweden makes a different kind of match in Batumi on Thursday. If it looks the same now as it did then, six months ago, it may not matter at all what is happening in Seville.
You have to do the job in Georgia. First.
When the spy Lasse Jacobsson talked about Willy Sagnol (suspended on Thursday) and his Georgian gang, he talked about post-Soviet passing speed, about the bastard Nika Kacharava (198 centimeters) who can come in as center, about "wrong-footed" utterances that break into the field and threaten.
– As he Kvarats… Kvaratskhela or whatever his name is. I call him "Kvickan", said Jacobsson.
It was fun. Almost as festive as the exchange of words that leaked from Georgia's press conference recently, when Sagnol whined about the journalists' questions about the squad.
– Why do you only ask about offensive players that you lack in the squad, and never about defenders? asked Sagnol.
"There are none," replied the journalist.
Anyone who remembers the spring match knows that Georgia is the kind of team that looks bad if you move, press, break their marking game – but also that they look like a tough opponent if you do not.
Two real flat matches
Sweden could have lost that match, they must not lose it here.
– That match (at home against Georgia) was a small reality check, said Emil Forsberg. We have to do things right, be connected all the time. Spain, Kosovo and Greece have all had problems with Georgia.
It is not up to Janne Andersson to take tasks lightly, he will not do it this time either – but it is fascinating that Sweden has reached this great position in a qualifying series where they have actually made two real flat matches (Georgia at home, Greece away). It is not usually the case that Sweden achieves success, but that probably also says something about where this team is. They are still building. Mattias Svanberg drowned in the match in Athens, and now talks about learning things from it.
There is the national team now: de learn say things.
But this is not a study trip. It is not about getting a reminder that strikers should contribute with movements and counter-movements, that inner midfielders should handle position games and not run away, that you can not afford to wait for the press game. It is not a lesson in taking every single task very seriously.
Georgia on their mind. This time, they simply have to show that they already understand.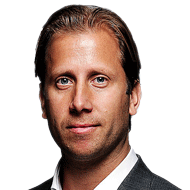 Sportbladet – Allsvenskan
Subscribe to our newsletter about the Allsvenskan – chronicles, reports, interviews, reviews and rankings.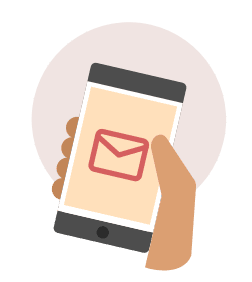 We want to give thanks to the writer of this write-up for this incredible material

Bank: Says a bit about where this team is