There will be no Christmas celebration for Robin Quaison this year.
But the national team star has taken on the role of Karl-Bertil Jonsson – and has distributed 1,000 Christmas presents through his foundation.
– To see the children's joy is more than enough for me, says Quaison.
To give is to receive, a wise person once said.
The Swedish national team star has it Robin Quaison adopted now during the Christmas season, and has made sure to help school children around his old home area in the Järva area.
Together with his Quaison Foundation, he has taken on the role of Karl-Bertil Jonsson and has distributed over 1,000 Christmas presents.
– Christmas for me has always been a highlight of the year. So being able to hand out Christmas presents and contribute to the children's joy means a lot to me, says Quaison who is an ambassador for the foundation.
"Without him, none of this would have been possible."
The 28-year-old started the foundation during this summer's European Championships, and organized several events at home where children got food, meet players and watch Sweden's matches.
For Christmas, the Quaison Foundation has handed out gym bags with lots of school supplies and clothes.
– A thousand gym bags filled with pencils, ruler, pencil case, keychain, notepad, hats and t-shirt. The gym bags are from Adidas and the rest of the things are donations from Robin Quaison. Without him, none of this would have been possible, says Poja Tahmi, co-founder of the foundation.
The gifts have been given to children who may not otherwise receive any Christmas presents, or do not celebrate Christmas, so they will not have to come to school after the Christmas holidays with a lump in their stomach.
– Not everyone celebrates Christmas and not everyone gets Christmas presents. We have that experience ourselves and it is not always a good feeling to come back to school after the Christmas holidays and not have received anything, says Tahmi.
– We do not want any child to feel that way. We start in the Järva area and then we hope to reach more people.
Quasion Foundation works a lot to help children, especially in the Järva area. But you also look around.
– The foundation focuses on more than just football and sports, so we jointly came to the conclusion that we wanted to help schools around the Järva area. This is where we who work with the foundation come from and where we ourselves went to school.
A quiet Christmas celebration in Saudi Arabia
The Swedish national team striker, who left the Bundesliga team Mainz before the season and moved to Al Ettifaq in Saudi Arabia, will not have a big Christmas celebration at home.
– This year I will celebrate Christmas here in Saudi. We play matches during the Christmas weekend so for me it will not be big at all, says Quaison.
– But seeing the children's joy is more than enough for me.
Poja Tahmi talks about the response she has received from several children.
– The reception has been absolutely fantastic. It has been so warming, they have become so happy and grateful. We have tried to get in touch with as many schools as possible, some schools wanted or could not receive us but the schools we visited have received us with open arms.
– The children should be reminded of their dreams when they hold the pencils at school or wear their things.
Quaison has scored four goals in twelve matches in the Saudi league this season. Hans Al Ettifaq is in eighth place in the table.

Sportbladet – Allsvenskan
Subscribe to our newsletter about the Allsvenskan – chronicles, reports, interviews, reviews and rankings.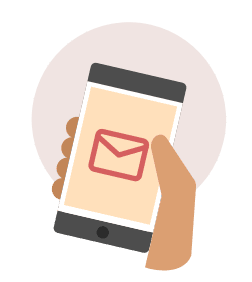 We wish to thank the writer of this article for this awesome content

Quaison's Christmas present for over 1000 children