Food is needed in quantity and quality for its adequate consumption and biological use that guarantee a state of general well-being and allow the healthy development of people. But a plate of food does not only serve to satisfy those basic needs, or to satisfy the appetite. For many consumers who have developed a healthy consciousness, a good diet has become a way to repair vital processes, seek energy, and prevent or control disease. Basically looking for superfoods that promote good health.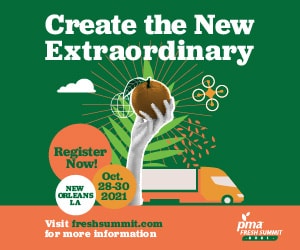 According to Global Data, "42% of consumers around the world take a proactive approach to their health and well-being."
After the pandemic, a healthy diet and fitness is a priority for many people, especially those who suffer from a physical condition or have a vulnerable immune system. For this reason, supermarkets that show a real concern for the health of their consumers become companies with purpose, since they do not pursue profit as their only objective, but instead become agents of change to support their clients to "feel good, eating healthy".
A healthy lifestyle encourages the sale of foods rich in protein, vitamins, minerals and amino acids. For example, in 2019, 18% of global vitamins and supplements released to the market had a functional claim focused on the immune system.
Therefore, there is a great opportunity to educate shoppers in supermarkets about the benefits of food.
After watching Zac Efron's "Debajo de la Tierra" series on Nexflix, episode 8 that deals with Iquitos in Peru, inspired me to understand more about the so-called "Superfoods" which are nothing more than foods with functional properties that can improve health.
Related Article: A smart and healthy purchase during the coronavirus crisis
The demand for more natural products, without so many additives and highly healthy foods is growing because they can prevent diseases and offer healthier diets. Especially among vegetarians looking for sources of energy, pregnant women and the elderly.
In the United States, a large part of the assortment of supermarket chains, such as Wholefoods, Sprouts, Aldi and Trader Joe's, is aimed at highly healthy products, allowing them to grow in sales volume. Figures from Retail Insight indicate that total average sales for these stores across all channels grew 13.25%, and sales per square foot was $ 610.17 in 2019.
These numbers represent an opportunity for Hispanic supermarkets to offer a healthy food category and allocate space within the store other than in the ethnic products section.
The idea is to create a section that could be called "To Good Health" dedicated to low-sugar, gluten-free, natural foods with a high level of protein.
What I consider most important is to include an educational service to achieve good health, from offering courses about the benefits of food to employees, especially to marketers who have contact with buyers; like offering free talks to educate young people and re-educate older adults. An example is teaching to read labels and understand the nutritional panel.
Among the benefits that can be obtained with this type of business strategy oriented towards health are; impact sales, as marketers such as dietitians can boost product promotion, improve the supermarket's image and its social responsibility in the community, and increase customer satisfaction to shield loyalty.
For the investment, sponsorships could be obtained from suppliers, recruiting volunteers who need community hours or professionals interested in making themselves known in the market.
If you want to learn more about how to manage the "To Good Health" strategy, our team conducted research on the healthy habits of Hispanics, which serves as a starting point to define a client-centered program. Contact Us: [email protected]
Many Thanks To The following Website For This Valuable Content.
Superfoods: The Good Health Oriented Business Strategy