To not miss anything on African news, subscribe to the newsletter of World Africa from this link. Every Saturday at 6 a.m., find a week of current events and debates treated by the editorial staff of World Africa.
Who said that the literary season ends with the Goncourt presentation? This week, we remain immersed in words in Cameroon, where the first edition of the Douala Book Fair is being held, and in Paris with a show adapted from the work of René Maran.
First edition of Salido in Douala, from November 9 to 11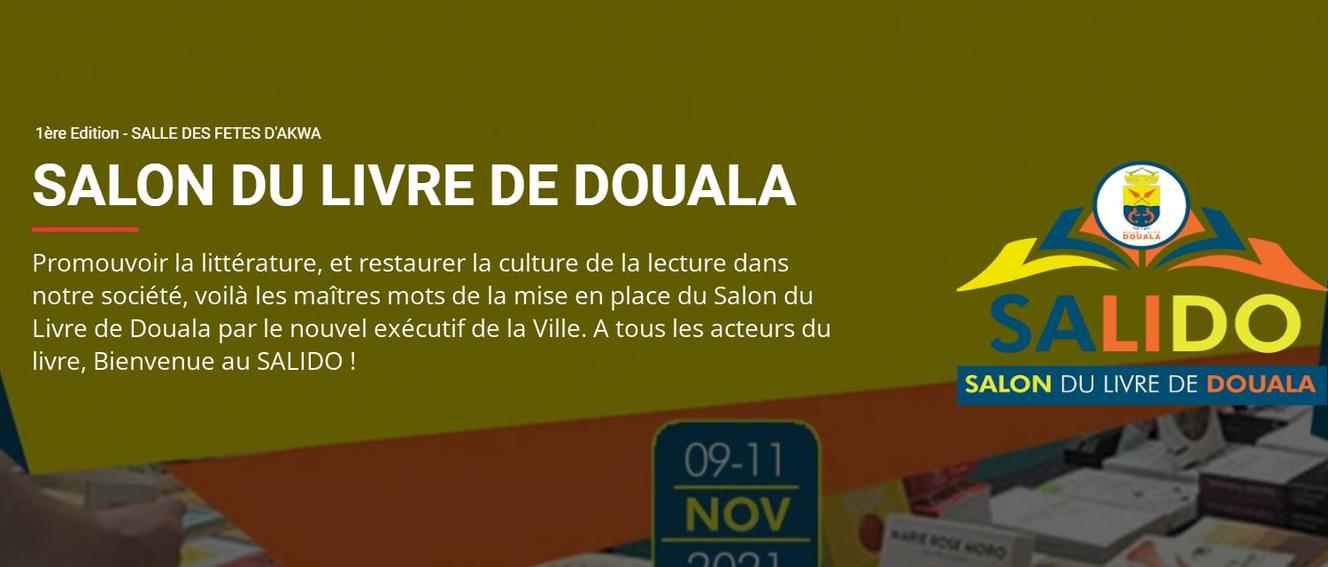 With the Lire festival in Douala in February and the masterclasses and other literary events organized by La Fabrique de Souza in the spring, Cameroon is already rich in events around the book. This year, it will have to count one more with the first edition of the Douala Book Fair, the Salido, which is to be held from November 9 to 11 at the Akwa village hall.
Presented as a "literary and cultural high mass", the Salido intends to restore the taste of reading to Cameroonians, and more particularly to young people, with a program of meetings with authors, dedications and exhibitions, activities for professionals and schools, as well as a comic strip scene.
The Salido also emphasizes literary creation with a writing competition open to young Cameroonians, Anglophones and Francophones, aged 18 to 35.
"The Strange Destiny of Batouala", show inspired by the work of René Maran on November 8 at the Cité internationale des arts in Paris

In 1921, René Maran (1887-1960) received the Goncourt prize for his novel Batouala (Albin Michel). This story of a peaceful African leader, struggling with a rival in love and with the colonial administration, has marked literary history above all for its preface. The former colonial administrator in French Equatorial Africa in fact denounces the abuses of his colleagues and the misdeeds of imperialism. The text will cause a scandal.
Read also
Article reserved for our subscribers

The serious gentleness of René Maran
On the occasion of the centenary of Goncourt attributed to René Maran, Batouala and other works have been re-edited and a film produced: René Maran, the first black Goncourt by Fabrice Gardel and Mathieu Weschler. Several other artists were also inspired by it. Among them, the Congolese writer Caya Makhélé and the Central African director Vincent Mambachaka (currently in residence at the Cité internationale des arts in Paris) also offer in partnership with the Théâtre de la Ville, The Strange Destiny of Batouala, a reading-show adapted from the novel with the actresses and actors Irène Bicep, Kudzo do Tobias, Cléo Konongo, Jhonel, Jean Lacroix Kamga, Jean-Marc Lucret, Cajou Mutombo, Freddy Mutombo, Odile Pedro Leal & Steve Mav.
Samuel Fosso exhibits at the European House of Photography in Paris
He is one of the most popular African photographers, awarded several times for his long-term work of self-portraits. Born in 1962 in Kumba, in the English-speaking region of South-West, Cameroon, Samuel Fosso already has half a century of creation behind him and, for the first time, all of his photographic series is presented in France: 300 and some prints exhibited from November 10 until March 13 at the European House of Photography (MEP) in Paris.
Born to a Cameroonian father and a Nigerian mother, Samuel Fosso was affected very young by a disease that paralyzed him. Then his life is turned upside down by the Biafran war and the death of his grandfather, a village chief and healer. At 13, he moved to Bangui with his uncle and opened his photo studio, the National Studio, which promised to make the client "Beautiful, chic, delicate and easy to recognize". Alongside this work, he creates a series of avatars through which he extracts himself from his body, space and time, to take on other lives, other realities than his own.
For Samuel Fosso, the self-portrait is not a matter of narcissism, but the search for a " we ". He represented himself as Pope and Mao; in Angela Davis, in Malcom X or even in Patrice Lumumba, for the series "African Spirits"; and before that as a golfer for the advertising campaign of the Tati chain of stores – in which Malick Sidibé and Seydou Keïta also participated. The photographer, who fled the civil war in the Central African Republic in 2014, now lives in Nigeria.
We wish to give thanks to the writer of this article for this remarkable content

Book fair in Douala, photography and literary show in Paris